Roll-Off Containers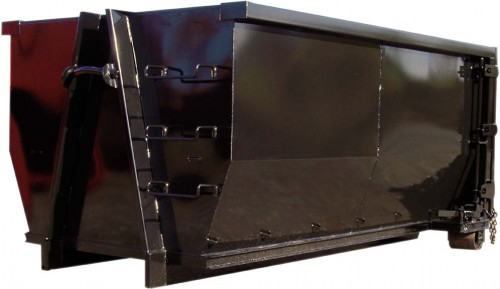 Roll-Off Container waste collection services are provided using large containers that are delivered and then at a later date are picked up to be emptied on an on-call or scheduled basis. Our roll-off container options offer a recycling or waste disposal solution for any size trash-disposal job, from construction site cleanup to house clean out to roofing debris removal. We offer same-day or next-day roll-off container delivery in sizes of 20, 30, or 40 cubic yards. Contact Us for a price quote on a roll-off Container for your next project today!
FAQs
How far in advance do I need to order a Roll-Off Container?
Please allow at least 24 hours notice when ordering a dumpster. 
What methods of payment does your company accept?
We currently accept cash, checks and credit cards. Payment is due before the Roll-Off leaves the yard.
Should I call for a Roll-Off Container removal or is it automatic?
Yes, you MUST call to arrange for a dumpster removal. 
Are there materials which may NOT be placed in the dumpster?
Yes, we are unable to accept any hazardous waste or "special" waste, including medical waste, oil based paint, paint thinner, asbestos, fuels, car batteries or liquids of any kind. If you need to dispose of household hazardous waste, you should contact your local household hazardous waste disposal site to learn of the acceptable methods for disposal in your area. For an additional listed of items that cannot be disposed of in the Roll-Off containers click here. 
Are there any extra charges?
The following items can go in the dumpster for an additional charge: Tires, Mattresses, Televisions, Computers and any appliance with freon, such as refrigerators, air conditions, and water coolers. 
What does my payment include?
Your payment includes the delivery and removal of your dumpster, seven day rental and allowable weight based on size (see chart below). If the roll off is over the allowed weight, it will be billed at .10 cents per pound
What if I need to keep the Roll-Off container longer that the included rental period?
A rental charge of $25 per day will apply.
What are the dimensions of the Roll-Off containers?
See the chart Below (dimensions are approximate).
Roll-Off Containers
| Size | Height | Width | Length | Tons Include In Price |
| --- | --- | --- | --- | --- |
| 20 CY | 5 ft. | 8 ft. | 22 ft. | 3 tons (6,000 lbs.) |
| 30 CY | 6 ft. | 8 ft. | 22 ft. | 5 tons (10,000 lbs.) |
| 40 CY | 7 ft. | 8 ft. | 22 ft. | 7 tons (14,000 lbs.) |
Roll-Off Container Guidelines
Do not over load container
No material is to hanging over sides
Rear door should be closed and latched
Do not fill the container with dirt, rocks, concrete, or stumps – please contact us for special arrangements
Tires are subject to extra charge
Any item with Freon gas such as air conditioners, refrigerators, freezers, etc. may be subject to extra charges
Mattresses may subject to extra charges
*We cannot accept any hazardous waste, paints, solvents, motor oil, kerosene, gasoline, antifreeze, car batteries, propane tanks, or any other flammable or toxic material. Special pricing will apply for containers scheduled for clean concrete, dirt, asphalt, brush, wood chips, or stumps.