Commercial Garbage Collection
We offer a variety of containers (dumpsters), roll-offs (see below) and compactors suited for your commercial needs. We provide garbage collection and recycling services to local restaurants, car washes, offices, industrial manufacturing businesses, retail shops, apartments, and condominium complexes. Whatever level of trash service you require, we will help implement the most cost effective waste collection and/or recycling program to meet the specific needs of your company.
All of our collection programs can be tailored to meet your specific needs.  Collection is available available daily, weekly and twice a month. Our commercial/retail container (dumpster) sizes are 2, 3, 4, 6, and 8 cubic yard.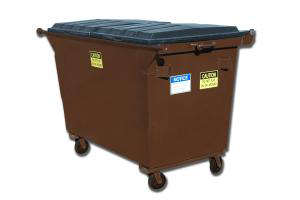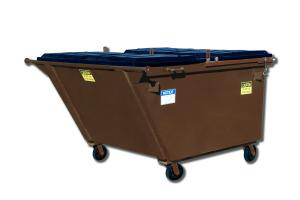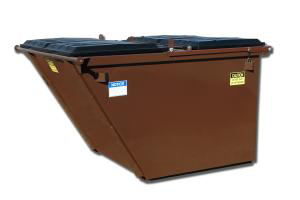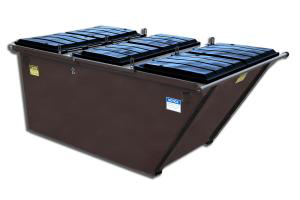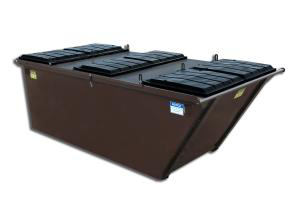 Compactors
We can also provide Compactors to reduce your companies waste disposal costs. Compactors are fully enclosed containers varying in size from 15 to 40 cubic yards. They utilize a mechanical blade within the container to compact the waste to maximize the amount of materials that can be loaded into the container. These containers must have access to electrical power from which to operate the mechanical blade. Most compactor customers generate high levels of waste or recyclable materials and benefit greatly from the maximization of space available for waste. The upfront cost of a compactor is higher than other types of containers, however savings are gained due to the significantly fewer collections needed over time.
Contact us for a price quote and to discuss your business's garbage removal requirements today!
Commercial Dumpster Guidelines
Dumpsters must be placed on hard level surface, with no overhead wires or obstructions.
Allow ample area to drive up to front of box.